"There is seven-eighths of it underwater for every part that shows."

Ernest Hemingway
Hemingway wrote those words about icebergs. And humans too. Clever, Ernest. But he might as well have written them about money.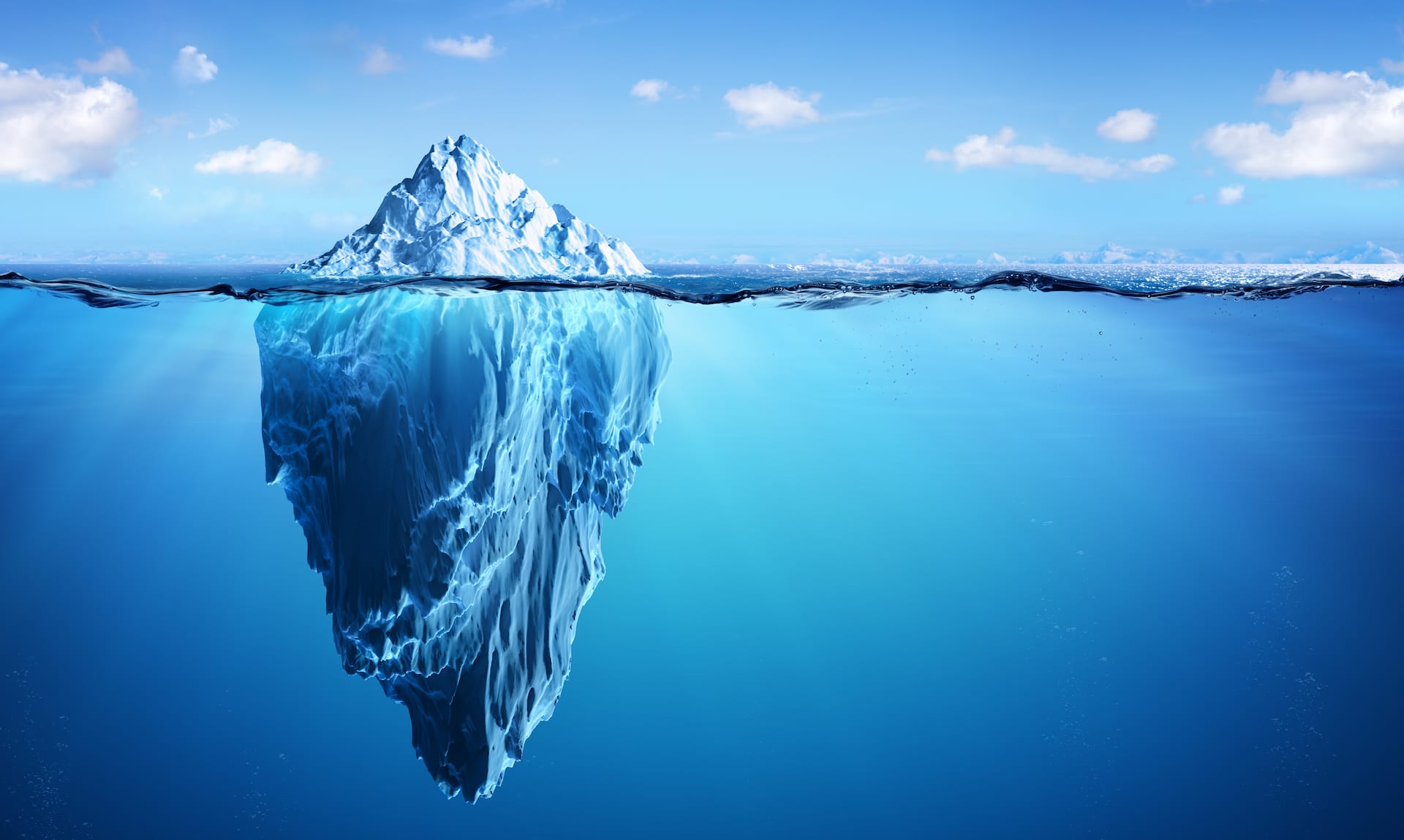 Because long-term wealth is a series of hidden, boring behaviors.
Or as Morgan Housel wrote in The Psychology of Money,
Wealth, in fact, is what you don't see. It's the cars not purchased. The diamonds not bought. The renovations postponed, the clothes forgone and the first-class upgrade declined. It's assets in the bank that haven't yet been converted into the stuff you see.

Morgan Housel
We see what we spend money on. A house, a car, a new set of golf clubs. Our jealous monkey brains see what others spend money on. We notice the wealth that lives "above the surface."
And if we're not careful, that's the wealth that we try to emulate.
But the wealth we see is wealth that's been spent. And, therefore, it's not wealth anymore. It's been used. It's gone.
That car will depreciate to zero. The new clubs will lose their novelty next year. A house is an important purchase, but a bad investment (1 and 2 explanations why).
That's why most wealth lies unseen beneath the surface.
Wealth is created by a slow, steady drip of investment deposits, just like decades of waves carving a shoreline rock. Wealth is compound interest that grows slowly at first, then rapidly in the end. Wealth is what you choose not to spend money on.
Wealth is quiet.