Are you new to the Best Interest? Want to learn more about money? How to make more, keep it, and grow it?
You're in the right place 🙂
Welcome! I'm Jesse. I'm glad you're here. I created this website—The Best Interest—from scratch. Why? Because I want to help.
This page is a roadmap. It will guide you around the Best Interest, showing you the fundamentals of personal finance article-by-article.
Let's start your journey to wealth.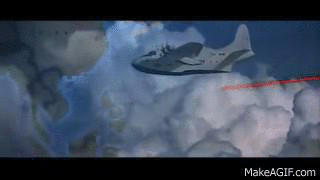 Step 1: Ground Yourself with Simple Steps
These are four basic steps that apply to everyone.
After reading this article, you'll be able to ground yourself.
Step 2: Create a Net Worth Statement
A net worth statement counts up your assets and your debts. It gives you baseline from which to set your goals and grow.
Unsure what counts as assets or debts? Here's a list.
Step 3: Create Some Goals
Your financial goals should answer the most important who, what, when, where, why questions in your life. This roadmap helps, but what's your destination?
If you want to be better with money, I've got a list of ten simple financial goals.
I also made a handy calculator to help you calculate next year's savings goal.
Step 4: Become a FOO Fighter!
"I've got $1000. What's the best thing I can do with that money?"
The answer: follow the Financial Order of Operations (the FOO!). I created a PDF that you can get for free.
Step 5: You Need A Budget
You can't improve your finances until you know where your money is going.
A budget gives you that info. How much money comes in, how much goes out.
Here's how the experts budget.
Step 6: Win the Mental Battle
Improving your finances is a long-term journey. It's more about mental habits than about math.
I focus a lot on those mental behaviors.
I highly recommend you understand the fulfillment curve.
A few other favorite mindset posts:
Step 7: Ideas on Investing
Once you have the basics down, it's time to focus on the long-term. Invest your money, let it grow, let it work for you.
Here's exactly how I invest and why I make those choices.
And here are two more popular articles about the perceived crash (as of January 2021) that's around the corner:
Step 8: Keep on Learning
Learning is never-ending, so I focus a lot on exploring new ideas. You can quickly master Steps 1-6 on the roadmap, but Step 7 and this Step 8 are long-term.
I love explaining complex money ideas in simple terms. For example:
Questions on the Roadmap?
I've written a ton. Here's the full Archive. And if you want to keep learning with me, Subscribe to the weekly email. Never miss a Best Interest article.
I love answering your questions.
Comment, find me on Twitter, or email [email protected]
You guys make this project worthwhile 🙂